Beat The Heat! A Guide To Splash Pads In Simcoe County
We All Splash On Together
Pools and lakes aren't the only way to cool off this summer! Splash Pads are a perfect alternate for young ones who haven't learn to swim yet or even just to mix it up with a new adventure! Take the kids out to these free splash pads all summer long.
Lampman Lane Splash Pad (Barrie)
Heritage Park (Barrie)
Cookstown Splash Pad (Cookstown)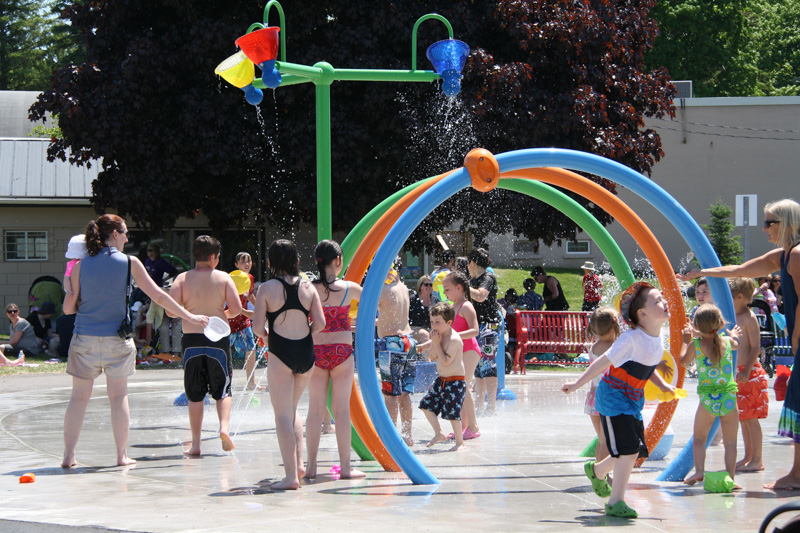 Angus Community Park (Angus)
Hillcrest Park (Orillia)
Clayt French Park (Orillia)
Victoria Park (Orillia)
McKinnell Square Park (Orillia)
Riverdale Park (Alliston)
Rotary Champlain Wendat Park (Penetanguishene)
Beach Water Park (Wasaga Beach)

In Addition to these splash pads, Splash ON will be at Centennial Beach in Barrie again with its unique floating water park! The water park is perfect for anyone over the age of 5 with ages 5-8 requiring a guardian (guardian admitted free of charge). An all-day pass (10-8) is only $25 and an evening pass (5:30-8) is $15. You can also get a 5-day pass for $99!