Amber Alert issued for North York boy
An Amber Alert has been issued for 14-year-old Shammah Jolayemi of North York.
Toronto Police believe he may have been abducted Wednesday morning from the area of Jane Street and Driftwood Avenue. Witnesses have told police they heard a boy screaming "help me, help me".
One of his parents reported him missing when he did not return home after school.
He's described as:
Black
6″ 0″
145 pounds
brown eyes, short black hair
wearing a grey shirt with a hood, track pants with orange stripes, black & yellow Air Jordan shoes, and a shiny, black, puffy winter jacket
The suspects are described as:
males, 18-22 years of age
wearing black jackets with bandanas on their heads
driving a black Jeep Wrangler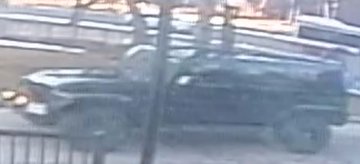 Anyone with information is urged to call 911 immediately.